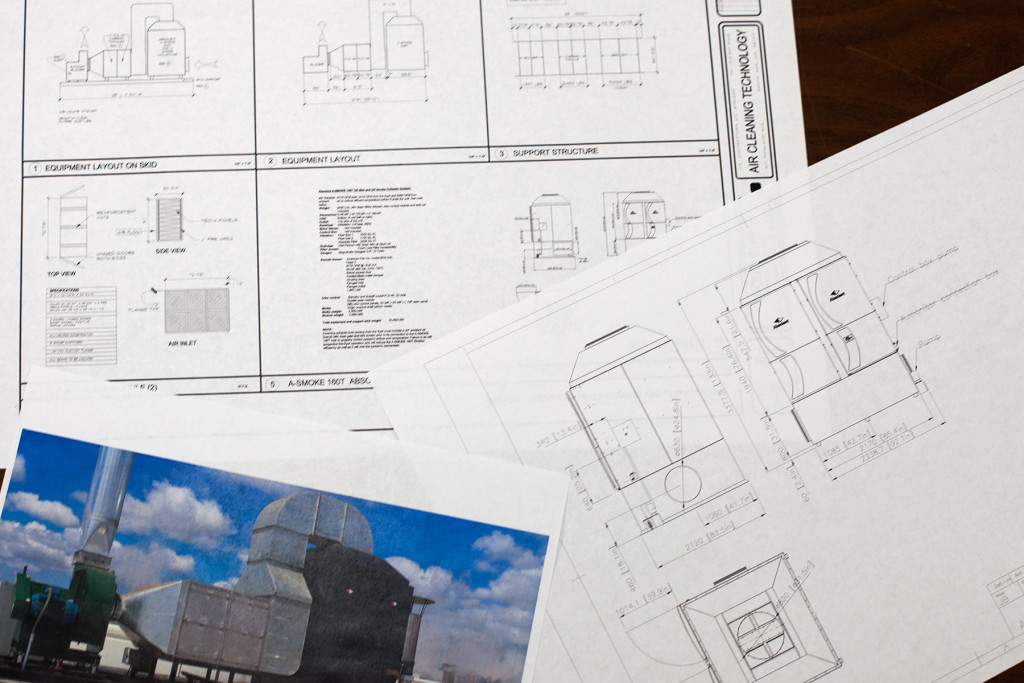 Kitchen Exhaust Design & Engineering
Our kitchen exhaust design and engineering team is highly trained and certified in advising you in all you kitchen exhaust needs.  We have expert installers, mechanics and service technicians.  With over 38 years of servicing California, Air Cleaning Technology is there for you.
Review and evaluate Kitchen Exhaust Systems

Cook Line
Kitchen Hood(s)
Exhaust Ducting
Pollution Control Unit
Make-up Air System

Design a proper kitchen exhaust system following the American Conference of Governmental Industrial Hygienist Manual of Recommended Practice as well as the corresponding Mechanical Codes and NFPA Guidelines.
Provide Mechanical drawings.
Process City's Mechanical permit.
Provide assistance in processing AQMD permits
Project site evaluation visits
Project coordinating
With our design through operation approach, we offer our customers what we call the "ACT Total Customer Care Package".
Kitchen Ventilators
Grease Duct Systems
Pollution Control Systems
Fan Systems