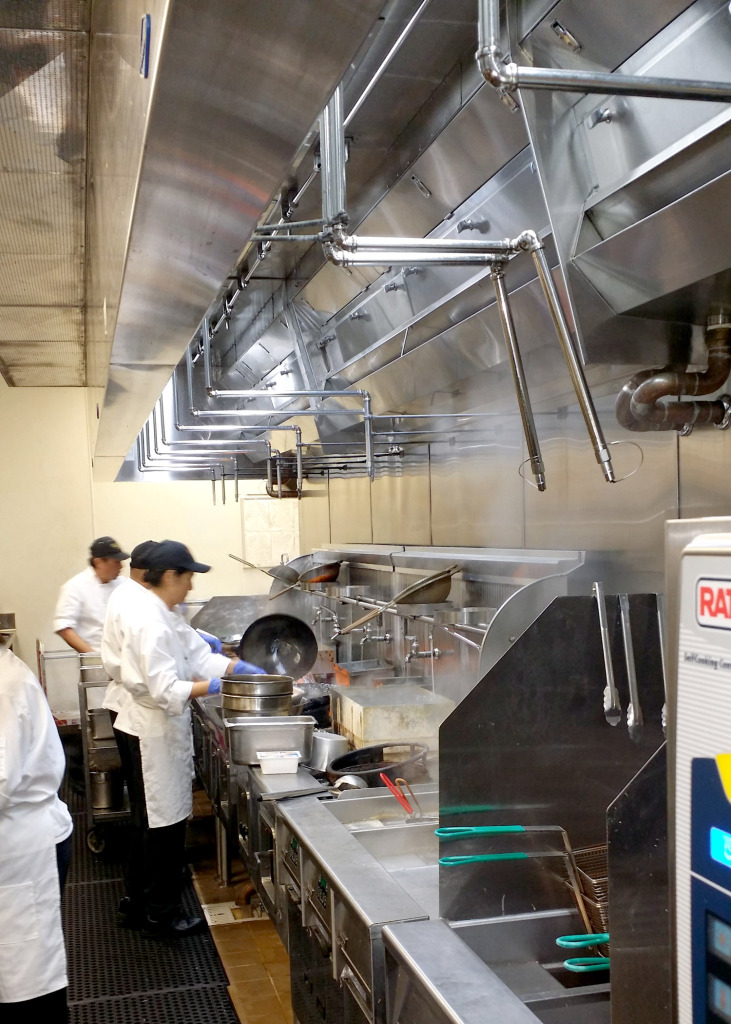 Commercial Ventilators - Hoods
Ventilators are required in restaurant and kitchens: to remove smoke, grease, odor and steam vapors that are expelled by the various pieces of kitchen equipment.  A properly serviced and clean kitchen ventilator is probably the most important piece of equipment needed in a restaurant and too often this safety hazard is overlooked.
Air Cleaning Technology can assist you with your entire system.
Our highly trained engineers will design and install a well functioning ventilator - hood and duct system, train operators and provide service to ensure a perfect working kitchen ventilator and exhaust system for your facility.
Products we offer:
Pollution Control Units (PCU)
Demand Control Ventilation
Fire Protection
Dry Filter Hoods
Dry Filter UV Hood
Water Wash Hood
Water Wash UV Hood
Water Wash UV SPC Hood
Large or small, each project is custom engineered, guaranteeing superior performance and the most cost effective design.