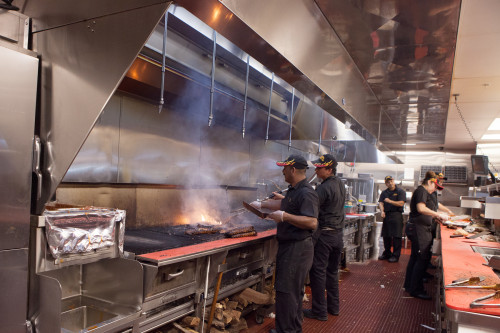 Fire Suppression Systems
Fire Suppression Systems by Air Cleaning Technology are designed to protect areas associated with cooking and ventilating equipment, including hoods, ducts, plenums, and filters. It also protects auxiliary grease extraction equipment and cooking equipment such as various types of fryers, griddles, range tops, broilers, char-broilers and woks. The system is ideally suited for commercial kitchens in fast food chains, retail food courts, diners, convenience stores, catering facilities, mobile food trucks, hotels and casinos, stadiums, schools, hospitals and more.
Whether it's a chemical or water suppression system, we can advise you on the best protection for your commercial kitchen or restaurant.
Air Cleaning Technology designs, installs and services fire suppression systems so your facility is as protected as possible from an accidental fire.