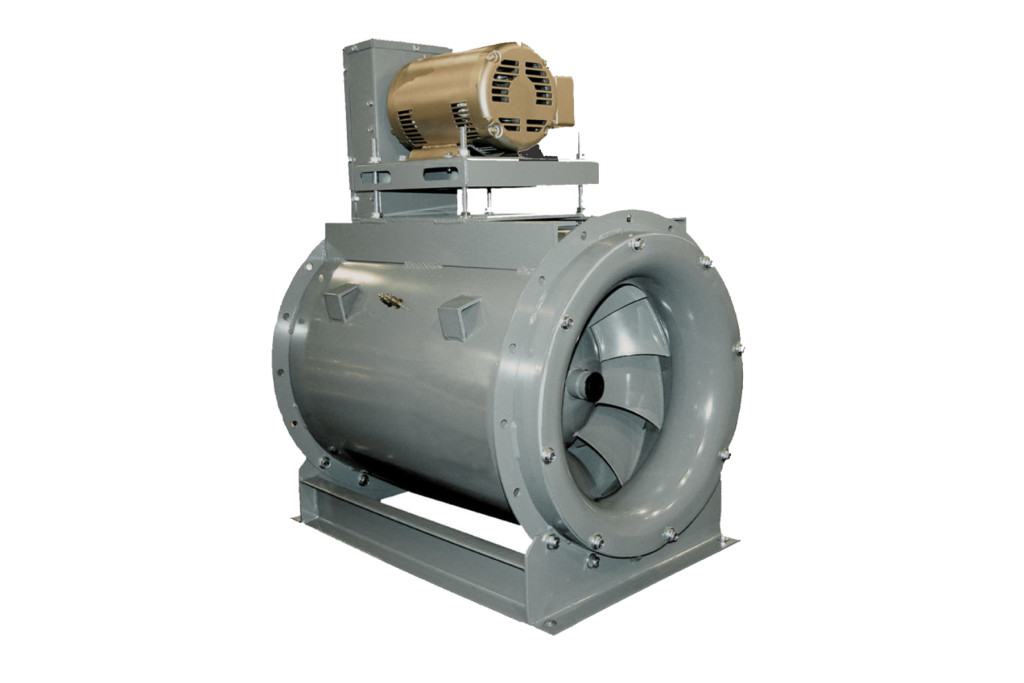 Mixed Flow Fans - Axial Fan type
Mixed flow fans are designed to save the user cost, both in terms of energy consumption and a long trouble-free life.  The gas flow patterns these fans produce resemble a combination of centrifugal and axial patterns and the fan wheel appears similar to centrifugal wheels.
Mixed Flow fans feature bearing lubrication via extended lubrication lines and an externally adjustable motor base. Leak proof rolled flanges assure the fan's integrity. Shafts and bearings are sized for long and robust service life. While intended for HVAC applications, the MX-PLUS has a heavy-duty construction.
Features
Volumes to 65,000 CFM, Pressures to 7" WG
Available in belt driven configuration only
Impeller Type: Hybrid, welded steel
Compact, quiet and efficient
Available in eleven basic fan sizes
Air Cleaning Technology distributes Howden American Fans for industrial and manufacturing facilities.