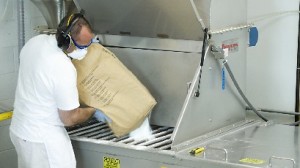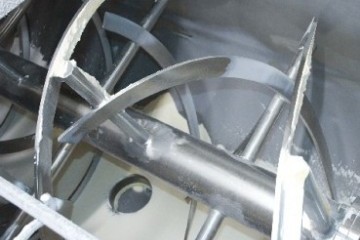 Mixing Operations
Air Cleaning Technology engineered, supplied and installed dust collection systems for a leading California plastics manufacturer to collect dust and powder from their mixing and blending stations.  These systems help reduce contamination, employee exposure and machine maintenance.
Dust Collecting Systems:
Help recycle costly powders and pigments
Improve product quality by reducing cross contamination
Are normally designed to capture particulate at the source
Increase production efficiency by helping to provide a cleaner, safer, healthier work place
Decrease maintenance time and costs by collecting airborne particulate before it can settle on expensive and delicate controls, the shop floor or other equipment
Conserve energy by filtering out in plant emissions thus reducing general shop ventilation requirements
Recommended Equipment
Combustible Material -
For combustible systems, we recommend wet style dust collection systems.  We have small units for individual machines and larger units that can be used with ducting on multiple small machines or one large machine.
Non Combustible Material -
For non combustible material, we use cartridge style dust collector.  We have those as portable units, small ones that can be used for individual machines and large ones that can be used for central systems.