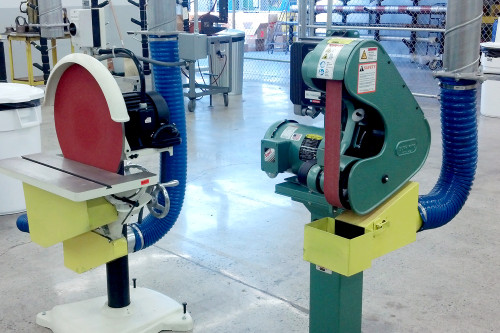 Industrial Air Cleaning and Pollution Control Systems
We specialize in air cleaning systems and air pollution control for industrial facilities.
Whether it's airborne particulates, odor, mist, fume or smoke, Air Cleaning Technology offers the best collection system for your needs.  With four decades of experience in the industry, allow us to keep your manufacturing facility working at it's best. Our dedication to this end has made us the leader in the air cleaning industry and the largest provider of air cleaning systems in California. And we guarantee that your industrial air cleaning system will meet current local, state, and federal regulations.
Our engineers have the experience to recommend industrial air cleaning equipment to suit your needs. As a full service company, we provide consulting, design and engineering services, equipment installation, routine maintenance, and round-the-clock service. With all of our in-house capabilities, ACT is your one source to meet all your air cleaning needs and objectives.
We are happy to provide you with information and pricing on any of our products.