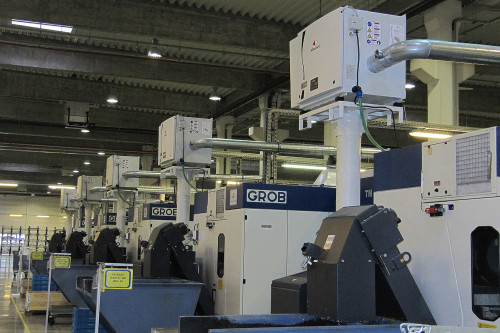 Mist Smoke Collector
Air Cleaning Technology offers you a variety of Mist and Smoke Collectors.  We also maintain and service your machinery with our specially trained servicemen.
Anyone who produces coolant/oil, mist and smoke knows the problems that arise if you don't effectively capture and filter it. From oil puddles on machinery and floors to the blue haze across the plant, oil mist and smoke become a maintenance issue. Oil residue is costly to clean up, may cause problems with equipment that are costly to repair. We sell and service Absolent, MicroAir, Diversi-Tech machinery and service Smog Hog equipment.
We are a licensed Mechanical Contractor, License #761220 with in-house field service technicians, installation teams and design/sales engineers.
If your company needs a customized engineered solution for tough emissions from manufacturing processes, metalworking, die-casting, cold forming and milling machines, Air Cleaning Technology can assist you in choosing the best fit for your facility.