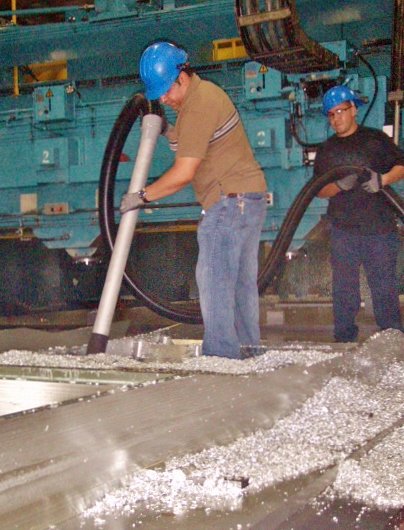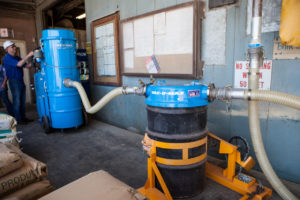 Industrial Vacuum Systems
The dangers of combustible dust explosions are real and having a reliable industrial vacuum system to collect airborne dust, powders and hazardous material is vital for any manufacturing facility.  Having the right vacuum system for your facility, keep your employees safe and your equipment working smoothly.
Industrial Vacuum Systems - from portable to large custom systems ... for wet or dry.
Commercial & industrial vacuum systems for spill recovery with minimal manual handling.
A vacuum system will save you money by recovering excess raw material and return it to the manufacturing process.
Available with either an electric or compressed air vacuum producer.
Captures both wet and dry particulate.
Vacuum cleaning systems increase filter life of in house dust collectors by offering a clean and effective way to clean cartridge and bag filters.
Capture velocity, duct transport velocity, and overall design in accordance with Industrial Ventilation Control Guidelines.
Increase production efficiency by providing a cleaner, safer, healthier work place.